5 Reasons a Toileting Sling makes Care Safer
15 February 2023
A toileting sling (sometimes known as a hygiene sling, transfer sling, or access sling) is designed to make toilet transfers easier, safer, and more comfortable.
5 Reasons a Toileting Sling makes Care Safer
A toileting sling (sometimes known as a hygiene sling, transfer sling, or access sling) is designed to make toilet transfers easier, safer, and more comfortable.
The open design of the sling allows you to assist a patient with the toileting process and other personal hygiene tasks without putting the patient or yourself at risk of injury.
However, the open design also means there are safety concerns to assess and address before use.
Prior to using a toileting sling, you should carry out a full risk assessment to ensure you have the correct sling to fit the patient, maintain safety, and fit the hoisting equipment you are using.
Risk assessments ensure the ongoing safety and welfare of both you and your patient.
Toileting slings come in a wide range of sizes, so once you have the right sling for the procedure, its benefits are vast.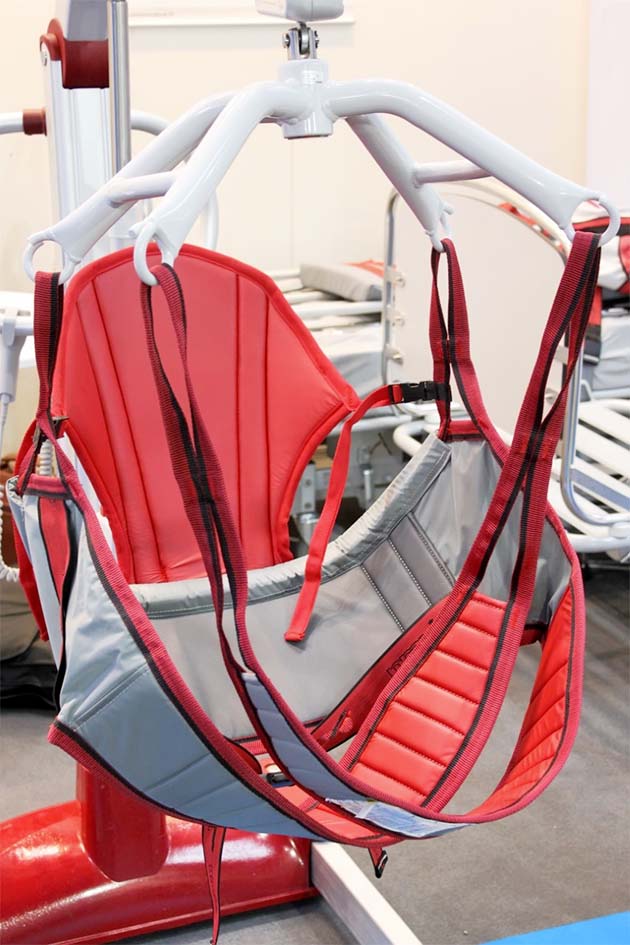 The 5 benefits of toileting slings
1. Weight SupportThe main benefit of a toileting sling is that it helps support the patient's weight so that your hands are free to assist them with their hygiene needs.
It removes the worry of holding and supporting someone while carrying out other tasks and maintaining patient dignity.

You can comfortably complete toileting transfers no matter the size of the patient you are supporting.
When selecting the correct toileting sling, always consider the following:
Patients ability to assist, ability to follow instructions, upper body control, and motor function (patients must have some upper body strength to use this type of sling)
Patients size and weight
Fixing type
Sling shape
Patient dignity
2. Various Sizes to Ensure Correct Fit
The beauty of toileting transfer slings is that they come in different sizes.
So it's easy to get one that's a suitable size for any patient to stop them from falling.
Correct sizing of a toileting sling is essential to ensure the safety of the patient.
Once you assess the right size, a toileting sling is easy to fit and provides excellent access for hygiene needs.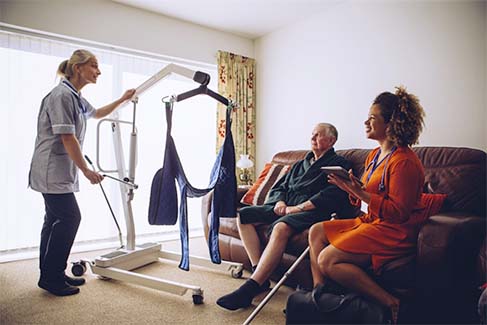 3. Safety Features
Toileting slings come with several safety features to ensure the patient is comfortable and cannot fall from the toilet.
These include:
A Velcro webbing belt that provides strong adhesion, with maximum comfort
The option of an additional safety belt and buckle
Optional head support sections are available to accommodate patients requiring support for the neck and head regions
Easy access to clothing to reduce friction and help maintain skin integrity
4. Comfort Throughout
Comfort is an important consideration when hoisting a patient.
Toileting slings have padding to make the patient more comfortable and less restless, which helps to reduce movement and injury.
Through-feed hoops help with the patient's dignity when transferring them to the toilet.
Ultra-comfortable arm padding is part of the sling design to create a relaxing lift without unwanted compression.
5. Universal Use
The majority of toileting slings are suitable for use in most care homes thanks to a universal design; this makes it easy to implement them safely in various care home bathrooms.
They are compatible with most spreader bar hoists, but always ensure that the toileting sling you choose is compatible with your type of hoist.
Support Your Patient
A toileting sling is a valuable piece of equipment to give you:
Added support with handing your patient through their hygiene needs
Maintain patient dignity
Maintain patient comfort
Protect the safety of both the patient and carer during toileting transfers